Case Study: How Adelphi helped local Sheffield business Gripple expand their markets by producing a new website and printed materials.
Adelphi Translations worked alongside Gripple, a local Sheffield business, to produce text in 10 languages for their new website.
Adelphi produced translations for the various web pages and case studies as well as marketing brochures and information leaflets in nine European languages and Arabic.
Translation and localisation of your businesses website, products, and marketing materials spread across cultures, it also shows that you are serious about supporting your company in their country.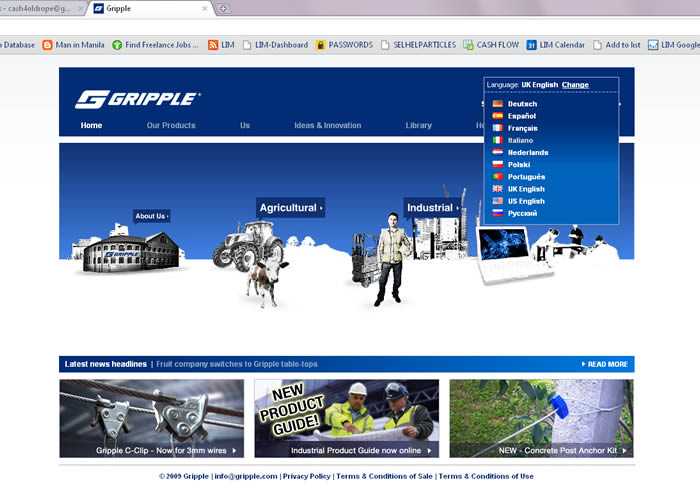 Website for Gripple in 10 languages
We also worked with Gripple to provide typesetting of their print materials, including brochures and information leaflets.
Adelphi Translations are experts in website translation. Localizing your website can open up your content to an audience who otherwise would not be able to access the services and products you are offering. We have translated and localised websites in over 50 different languages often using 10 or more languages on a single website.
Examples of other websites Adelphi has translated