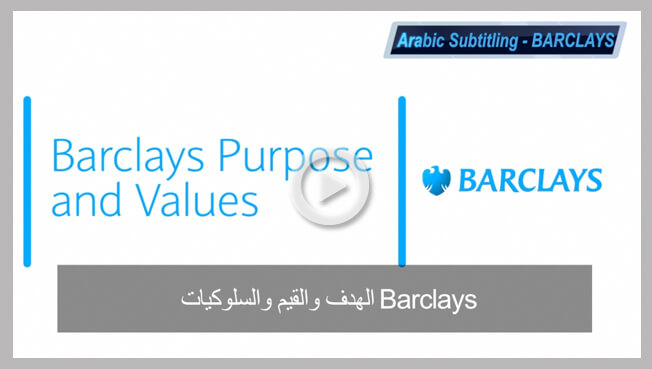 The Brief
We were approached by an agency working for Barclays to subtitle a corporate video into Arabic to show case their Corporate Purpose and values. We were provided with a H.264 720p video, this project was a very tight deadline and needed to be turned around within 24 hours.
Welsh Typesetting
This work was carried out for Barclays via their agency Communisis. We eventually typeset 12 Welsh brochures. Typesetting Welsh has its own little problems as Welsh has some characters that are not standard and do not appear in English fonts, such as Å´.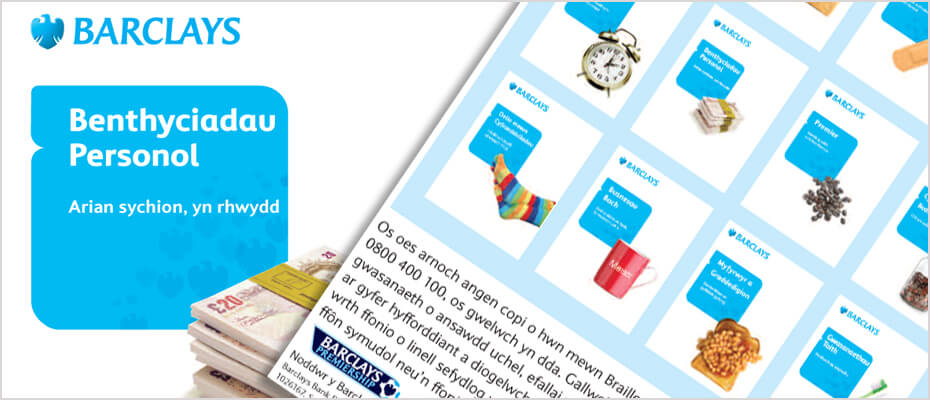 Welsh Typesetting for Barclays
Barclays Business cards
We also typeset business cards for Barclays Bank into a variety of languages on a regular basis.