Working for G4S
Adelphi have worked for many different parts of G4s directly and through their agencies like ۬B-Creative, producing translations and typesetting printed materials in many languages including multilingual documents in Arabic, Chinese Mandarin, Dari, Farsi, Hindi, Kurdish Sorani, Somali, Thai, Urdu and Yoruba.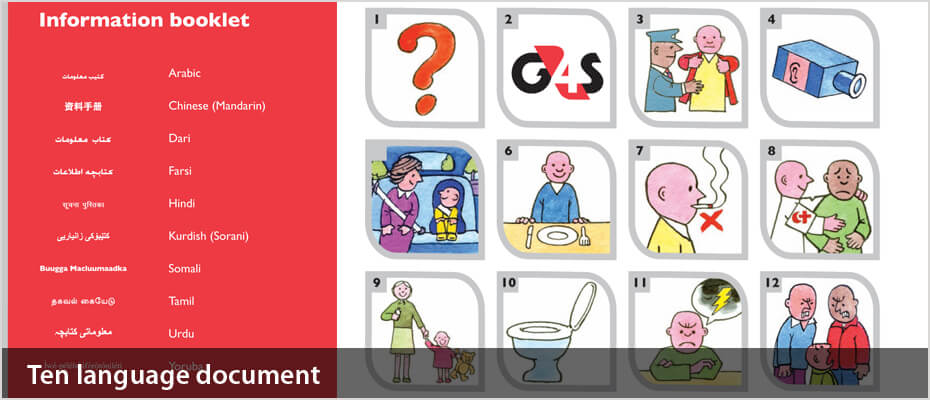 Translation & Typesetting in ten languages
When working with multiple languages in one document, especially when mixing left to right and right to left languages, this could become a nightmare for the printers having to deal with many different fonts. So we can either provide a print ready PDF made to the clients specifications or an outlined InDesign file so that there are no font issues.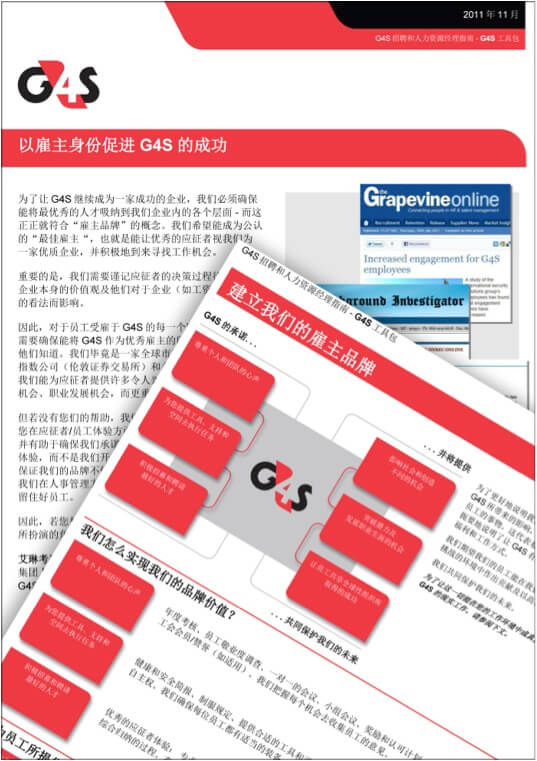 Translation & Typesetting in Chinese
All our of Desktop publishing services (DTP) are handled in-house and carried out by our own expert typesetters, offering you peace of mind and the highest assurance of quality. We regularly produce all kinds of documents in a multitude of languages, including corporate brochures, packaging, business cards, posters and manuals.
We have helped hundreds of advertising and design agencies and their clients break into new markets. As well as working for translation agencies worldwide, Adelphi has been a trusted supplier for companies such as Disney, Jaguar Land Rover, the Royal Armouries, HSBC, Barclays bank, Vidal Sassoon, the Overseas Development Institute and Amnesty International.